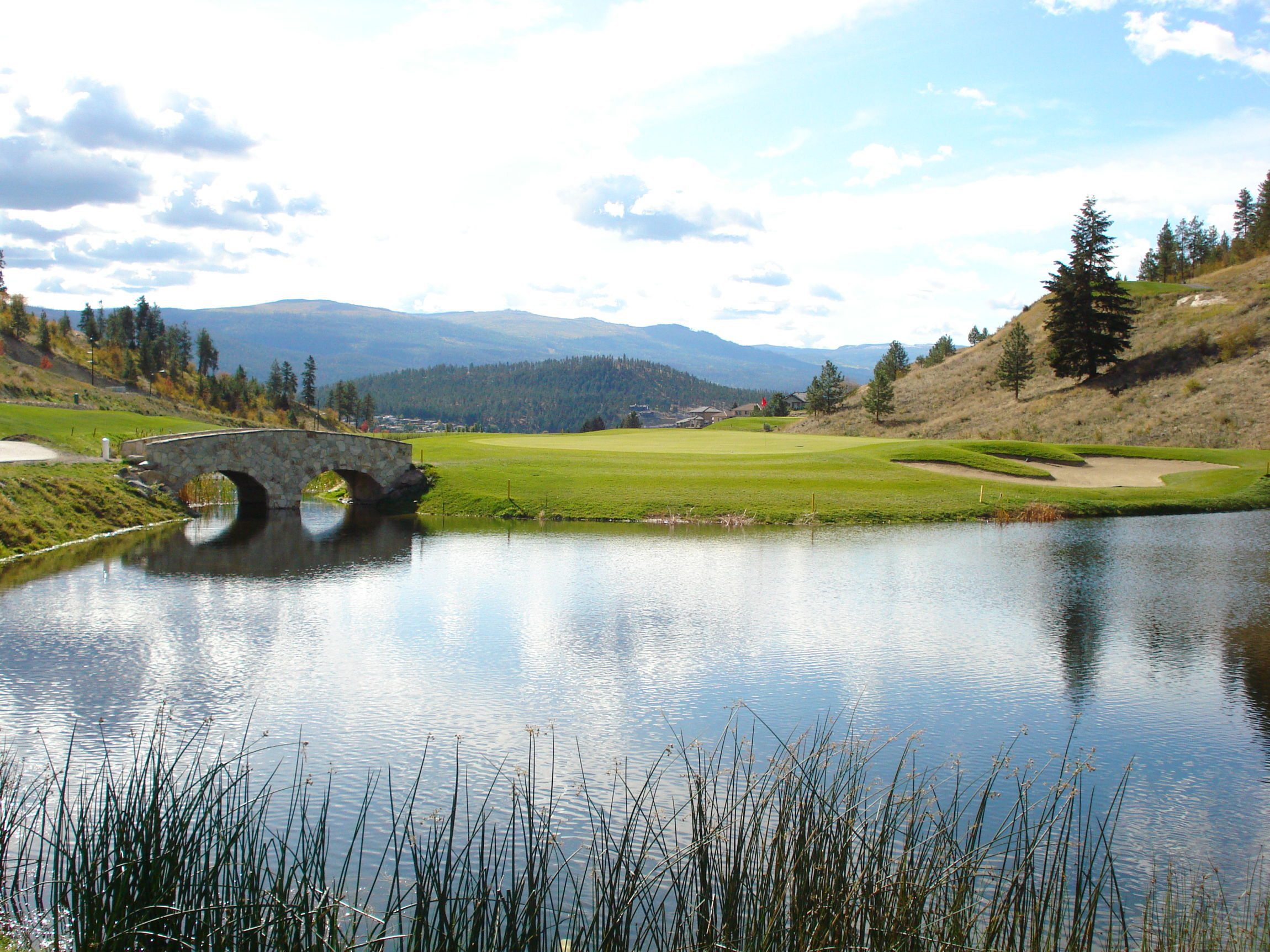 Play and Dine
Championship Golf Courses
Melcor Golf Courses
Melcor's four 18-hole championship golf courses host over 100,000 rounds of golf each year with spectacular course conditions from beginning to end of the golfing season. Located in Edmonton and Spruce Grove, Alberta and Kelowna, BC, each course has become the hub of its surrounding communities where neighbours come to connect. Play a round, sip and savour locally inspired food and beverages, or plan your next tournament or meeting at one of our wonderful courses.
Lewis Estates Golf Course
Black Mountain Golf Club
Live Life on the Greens
Each of our golf courses is surrounded by some of Melcor's finest master-planned communities. Rich in amenities and relaxation, explore the surrounding communities of your favourite golf course to find your next home.
The Links at Spruce Grove
The Links at Spruce Grove is a championship golf course established in 1983. Conveniently located just 15 minutes from West Edmonton Mall, the 18-hole course is a unique blend of large bent grass greens, rolling terrain, tree-lined fairways, 70 sand traps and 6 water hazards. The Links is recognized as one of the best public golf courses in Alberta and is renowned for its exceptional tournament facilities. The Links plays host to over 6,000 tournament rounds a year.
Surrounding communities: Stoneshire, McLaughlin Heights, and Jesperdale.
Golf The Links
Lewis Estates Golf Course
Lewis Estates Golf Course is a championship course located in the heart of Melcor's master-planned community of the same name. Lewis Estates was voted the Best Golf Course in Edmonton by Reader's Choice in 2013 and 2014. Just off the Anthony Henday and Whitemud Drive in west Edmonton, the course features an unparalleled golf experience and spectacular conditions all season long.
Surrounding communities: Lewis Estates, Suder Greens, Breckenridge, and Webber Greens.
Golf Lewis Estates
Jagare Ridge Golf Club
The unforgettable location along the banks of the Whitemud Creek Ravine will make you believe you are in a secluded countryside, yet Jagare Ridge sits prominently in the middle of Edmonton's growing south. The full-service clubhouse features magnificent views of the golf course and the meandering Whitemud Creek Ravine from deck and dining areas. Enjoy a warm and appealing 19th hole setting for you, your friends and clients.
Surrounding communities: Jagare Ridge.
Explore Jagare Ridge
Black Mountain Golf Club
Black Mountain is an 18-hole par-71 championship mountainside golf course located in the breathtaking Okanagan Valley. The Black Mountain Golf Club is surrounded by BlueSky at Black Mountain – a master-planned golf course community that offers some of the finest lots in Kelowna. Live life at the top with views overlooking Peachland, the stunning Okanagan Valley or the picturesque Black Mountain Golf Club.
Surrounding communities: BlueSky at Black Mountain.
Golf Black Mountain