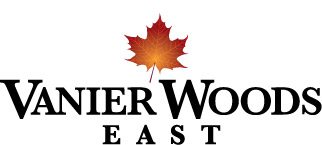 Vanier Woods East is named after Georges – Phileas Vanier – a Canadian First and Second World War veteran, who was appointed Governor General in 1959. His legacy as one of the most influential Canadians has shaped this community by adding the values of our past into the communities of today.
Amenities
Man-made Lake
Outdoor Skating Rink
Natural Pond
Playground
Multi-Use Trails
Park/Green Space
Shopping Mall
Grocery Store
Public Transportation
Builders
Asset Builders
Deer Run Homes
Falcon Homes
Landmark Homes
Larkaun Homes
Mason Martin Homes
McGonigal Signature Homes
Signature Homes
Pegasus Builders
True Line Homes
Unique Elevations
Sorento Custom Homes
Cambridge Homes
Avalon Homes
Canada West Homes
Erickson Homes
Colbray Homes
San Maria Homes
Abbey Platinum Master Built
Location
View Quick Possession Homes in Vanier Woods by visiting MelcorCommunities.com or clicking the quick possessions button below.
A place for new traditions
The convenience of this community means more time to enjoy the 10 acres of parks and trails, 8 acres of wetland, 7 acres of natural area, and a 5 acre park site with rinks, basketball and tennis courts, and playgrounds. Make new memories in Vanier Woods East.