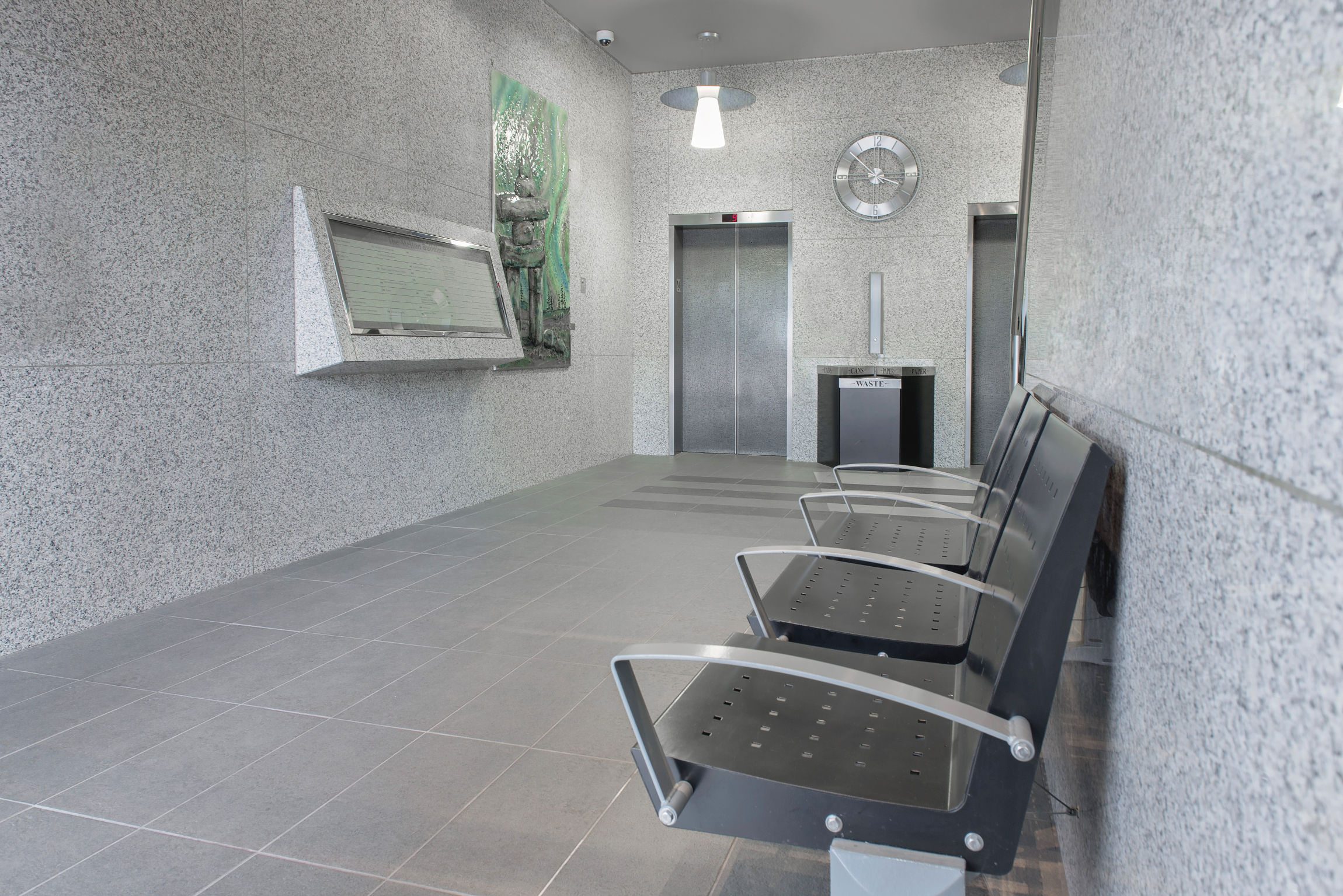 June Leasing Opportunities
Getting back to work.
and reliable tools for your business
As our clients consider returning their workforce to the office, we continue to take precautions to ensure that our buildings are clean and safe.
The health and wellbeing of our tenants, guests and employees is our paramount concern. While there are no steps that exist which would allow our building to be COVID -19 free, we have and are taking actions to minimize the risk that the illness poses within the building.
This means that as our clients return to our buildings, they will see new procedures in place to help prevent the spread of this virus. In implementing these changes we have drawn on the guidance of the Building Owners and Managers Association of Canada (BOMA) and we will always follow the direction of relevant governmental authorities.
These are some of the areas in which we've implemented further cleaning or social-distancing measures:
Main entrances and lobbies
Elevators and elevator landings
Restrooms
Shared conference rooms
HVAC systems
Cleaning and janitorial services
We thank everyone for their partnership and cooperation throughout this period of uncertainty and change. We also pay tribute to our building operations teams, as well as our contract cleaners, security guards, and other frontline workers that have been critical in keeping our properties safe and functioning.
Find Reliable Information
Businesses can access helpful information on how to maintain a clean work environment by clicking the buttons below:
CANADA.CA | Being Prepared ALBERTA.CA | Guidance for Business Owners ALBERTAHEALTHSERVICES.CA | COVID-19 FAQ ALBERTA.CA | COVID-19

Leasing Opportunities
Our leasing opportunity reports for June 2020 are now available. Choose your region to the right, explore our current space for lease, and then contact us to book a tour.