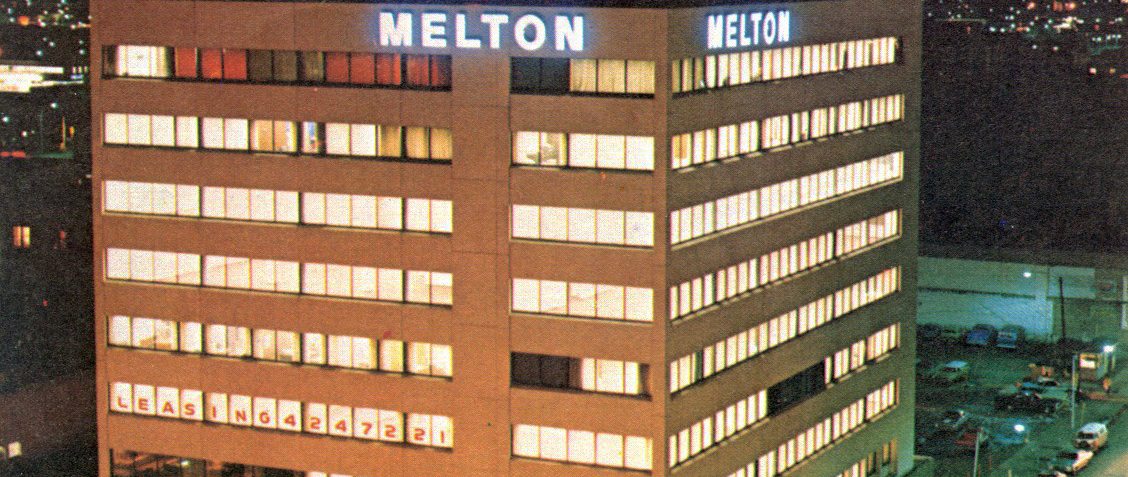 About Us
Melcor's History
We've been around since 1923. We're proud of our story and invite you to learn more.
1923
Stanley Investment Company was founded by Louis Timothy Melton and was named after his young son. The company specialized in west Edmonton real estate and in particular the Jasper Place community. Lots were sold for $100 each with a $5 down payment.
1932
The company name was changed to L.T. Melton Realty and was essentially a one-man operation until 1942.
1947
Stan Melton bought the business from his father.
1940s
Several subsidiary companies were formed to complement the brokerage business, including: Melton Petroleum, Melton Insurance Agency, Sillton Developments (land development), Melton Homes, Trans-Canada Mortgage Corporation and First Investors Corporation.
1950s-1970s
Melton Real Estate expanded across western Canada
1953
Edmonton's population was 170,000 and there were 16 Melton Real Estate offices strategically placed to provide specialized service to specific communities.
1968
Stan Melton felt strongly that employees should have the ability to own a piece of the company they worked for, so the company became publically trade and was first listed on the Vancouver Stock Exchange.
1971
Melton Real Estate celebrated 15 consecutive first place finishes in MLS production. The company was the number one ranked real estate company in western Canada.
1973
Stan Melton died of a sudden heart attack at the Western Final football game between the Edmonton Eskimos and the Saskatchewan Roughriders at the age of 54. Garry Holmes was appointed president of the company. Tim Melton, who had been with the company for 3 years, was named corporate vice president.
1975
Timothy Charles Melton was appointed president of Melton Real Estate. The company now had dozens of offices and a sales force numbering in the 100s, however the land division assets were a growing and lucrative part of the business.
1976
Tim and the Melton Board decided that selling the brokerage business was in the best interest of the company's shareholders. It was sold to A.E. Lepage Real Estate for $4.25 million and required a name change. The directors approved the name Melcor Developments Ltd.
1997
Ralph Young appointed president and Tim Melton appointed chairman and CEO.
1999
Ralph Young named president & CEO. Tim Melton retains executive chairman position.
2013
Brian Baker appointed president & CEO.
2014
Melcor Developments Ltd. announces record breaking revenue of $313 million.
2017
Darin Rayburn is appointed Melcor's 7th president and CEO. Tim Melton transitions to Chairman of the Board.
2018
Melcor celebrates its 95th year of operations in real estate and its 50th year as a publicly traded company.
2022
Tim Melton is appointed CEO and Executive Chairman. Naomi Stefura is named Executive Vice President in addition to her role as CFO.
2023
Naomi Stefura is promoted to Chief Operating Officer and maintains her role as CFO.